Regular price
$50.00
Sale price
$22.99
Unit price
per
Sale
Sold out
Nadia Williams submitted this photo on her journey with the Ricpind EMS HairReborn ScalpAcupoint Massager after using it for eight weeks. Congratulations on your results!
"I've been using the Ricpind EMS HairReborn ScalpAcupoint MassagerDevice for a few weeks now. and I'm very happy with the results. My hair is growing back much faster than it did before. and I haven't had any more scalp itching since I started using it. It's easy to use. and even easier to take on the go - I can do treatments from home or when I'm traveling."
"I've always had a problem with dandruff and hair loss. but I used to think that there was nothing I could do to stop it. Products were out of my price range. so I just tolerated the itchiness and embarrassing flakes - until I found Ricpind! Their EMS HairReborn ScalpAcupoint MassagerDevice is a game-changer. Not only does it treat the root of my dandruff problem. but it also stimulates cell production near my hair follicles. It's effective. easy to use. and doesn't break the bank!"—Marianne Johnson—Orlando. Florida
The Ricpind EMS HairReborn ScalpAcupoint MassagerDevice is a scalp massager incorporating micro-currents to stimulate the scalp. EMS stands for electromagnetic stimulation. a technology that uses electrical currents to stimulate the muscles of the body. This technique stimulates blood circulation to the scalp and promotes hair growth. In addition. it has been clinically proven to effectively reduce dandruff and heal inflamed hair follicles by controlling excessive cell turnover.
How Does EMS Technology Help Your Scalp?
According to Dr. Fusco. it can exfoliate. loosen debris and dandruff. and increase follicle circulation. She also says EMS massagers allow serums and hair products to work better. Dr. Rabach agrees and says using an EMS massager increases blood circulation and can also help with stress and tension. The aim is to allow these follicles to heal before restarting hair growth as part of the normal hair growth/loss cycle.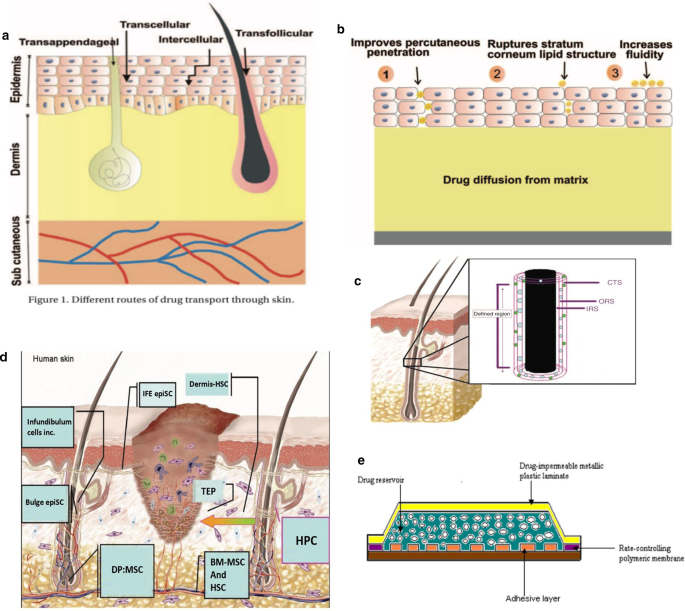 Stimulates the scalp and helps hair growth.
You'll likely be looking to improve the rate of growth in your new follicles. One way to achieve this is through the use of Ricpind EMS HairReborn ScalpAcupoint MassagerDevice. which can increase blood flow and promote the delivery of nutrients to the hair follicles. The use of electrical muscle stimulation (EMS) technology can further enhance scalp stimulation and promote hair growth. By sending small electrical currents into the scalp. EMS can help to improve blood flow. reduce inflammation. and increase the delivery of nutrients to the hair follicles. This can result in improved hair growth and overall scalp health.
Promoting meridian circulation.
The Ricpind EMS HairReborn ScalpAcupoint MassagerDevice is great for stimulating the acupoints on the scalp. which helps to improve blood flow and energy flow throughout the body. By doing so. it can help to promote overall health and wellness. This device promotes healthy and stronger hair growth by boosting blood circulation. which improves the supply of nutrients to your scalp.
Offers the best Red Light Therapy for hair growth.
The Ricpind EMS HairReborn ScalpAcupoint MassagerDevice is the only device with a patent-pending dual stimulation system — both red light and heat. This makes it the most powerful tool for improving your hair. skin. and scalp health. It works like this: when the visible red-light laser is applied to the scalp (at the ideal duration. intensity. and wavelength). the body can harness the light and turn it into cellular energy. This stimulates the body's natural healing process — and potentially promotes hair regrowth.
This Ricpind EMS HairReborn ScalpAcupoint MassagerDevice helps improve blood circulation to the scalp and stimulates stem cells. helping to improve the growth of hair. It emits infrared light which penetrates up to 3 cm into the skin. This red-light therapy is a safe. non-invasive treatment that allows you to give your scalp a boost in treating hair loss. alopecia. and other scalp problems.
Benefits of
Red Light Therapy 

:
Noninvasive. The red light does not leave marks or scars in the skin.
Painless. Expect nonexistent to minimal discomfort during and after the treatment.
Hair regrowth. The treatment stimulates hair follicles to promote hair regrowth.
Prevent hair loss. By stimulating hair regrowth. the treatment prevents hair loss from progressing.
What Makes the Ricpind EMS HairReborn ScalpAcupoint MassagerDevice A GREAT CHOICE?
Promoting strand retention & inhibiting breakage

Nourishes. plumps. and strengthens hair

Reverse existing damage and prevent future damage

Nourish each strand to rapidly promote longer

Effectively consolidate hair and prevent hair loss

Reverses Thinning Process

Increases Density & Fullness

Energizes & Awakens Follicles

Rejuvenates Aging Hair

Restores Hair Growth Cycle

Revitalizes Damaged Hair
Here are some of our happy customers:
"I use this device every day as part of my hair care routine and it really is an amazing product. It works better than any other device that I have tried and I have seen a significant difference in the health of my scalp. I would highly recommend the Ricpind EMS HairReborn ScalpAcupoint MassagerDevice to anyone struggling with hair loss or looking to improve the texture of their scalp."—James Smith
"I have been using the Ricpind EMS HairReborn ScalpAcupoint MassagerDevice every day for over two months. and I am seeing a significant difference in my hair growth. It has also made my hair feel healthier and thicker. If you are experiencing hair loss. this is a wonderful product to try – I highly recommend it!"—Bettany Hudson
Specification:
Rated input voltage : 5V
Rated input power : 5W
Battery capacity : 600mAh
Size : 97x74x27
Ricpind Authorized products. all images cannot be reproduced or used without permission.
Share
View full details