Regular price
$39.00
Sale price
$18.97
Unit price
per
Sale
Sold out
Get Your Toes Back To Their Healthy Position!
When hammertoes and bunions make their presence known. they can be very painful.
'I bought the FootFixer Elite for my mum and she said it was the best thing I've done since college. I'm 34 years old by the way.' - Victoria.
'I bought the FootFixer Elite for my mum and she said it was the best thing I've done since college. I'm 34 years old by the way.' - Victoria.
WHY DO BUNIONS NEED ATTENTION?
It's not just you!
Hallux valgus or bunions symptoms affect one in three women.
Many patients. including those who love to run. have benefited from our care.
Bunions may make basic chores seem impossible and are uncomfortable and unsightly to deal with. Your bunions shoot a flash of pain up your legs with every step. They could make you feel like you can't get anything done or dread climbing those steep staircases.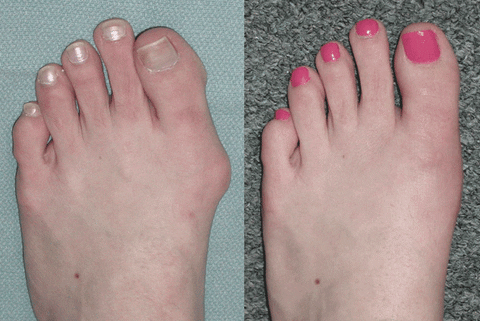 You might not be able to wear your favourite shoes anymore. If you weren't aware the opportunity existed. you might not have had it at all. We're here to assist you in finding stylish footwear so you may resume living your life.
CAN IT REALLY WORK?
Foot issues can be a significant cause of pain and discomfort for many people. You can realign your toes and acquire healthy feet effortlessly and gently with high-quality shoes like this product.
Don't be afraid to test this insert if you need to swap inserts without having to untie or retie your shoes.
✔️

Natural way 
You can choose to wear an extended wear brace with socks or shoe styles of your choice.
Benefits of Our Bunion Corrector

 

 
COMFORTABLE & EASY TO USE Wear them like socks since they're cosy and simple to use! Just slip the sleeve over your foot and fasten it. Wear these all day or all night to maintain a pain-free straight toe.
HIGH QUALITY - These insoles are made from supple. odourless materials. They come in most sizes. have a dependable textured style. and offer comfortable wear. These insoles are suitable for use by both genders.
PAIN RELIEF Your feet are essential. and this is one of the few topical medications available that can genuinely assist with pain relief. Our team developed a bunion pad that shields your big toe and pinky from rubbing and inflammation as well as other different foot issues.
EFFECTIVE -  These sleeves are effective in helping 90% of the people who suffer from bunions. If a bump has already formed. these sleeves help ease soreness and prevent calluses. blisters. and corns.
Why You Should Buy a Bunion Toe Corrector!
Can you see a bunion or a hammertoe developing on your foot? If you notice a bunion or hammer toe starting to grow on your foot. act before it's too late. The more time passes. the more pain you'll feel. and it can even start affecting other parts of your body.

You can't wear the shoes you want because of your feet' conditions? When you love your shoes and can't wear them because of foot pain. that's not fair!

Are your toes getting more and more misaligned? If so. this could be causing problems with other parts of your body. Misaligned toes can also lead to severe foot or even back issues.

Did you try several solutions without any result?  For those who tried too many solutions without results. we are not here to sell you any products. There's a different way to help - BioReveal affects the root-cause rather than just treating symptoms. The results are visible fast!

It's time to act ...
To get used to it. you should wear a bunion corrector for around 20 minutes every day for a few weeks. You can also gradually increase their time by 5 minutes each day until you're comfortable.
The pressure from wearing bunion correctors. especially for little toes. may feel uncomfortable initially. but you'll get used to it in time. Once you're used to them. they can be worn all day long until the bunions are corrected. Be gentle with your toes as you transition into the splints: take things slowly.
SPECIFICATIONS 

Size: 8.8*8.2*4.5CM

100% Hygienic and Hypoallergenic.
PACKAGE INCLUDES
Share
View full details