The appearance is responsible for the four-in-one bottle opener. which has a variety of uses. From then on. you can start a convenient life. Combine four different uses in one.
Easily open cans. beverage bottles. condiments. cans. etc. A variety of purposes. four purposes in one. to meet your various needs. The corners are smooth and the touch is delicate.
The corners are rounded and smooth and not easy to hurt your hands.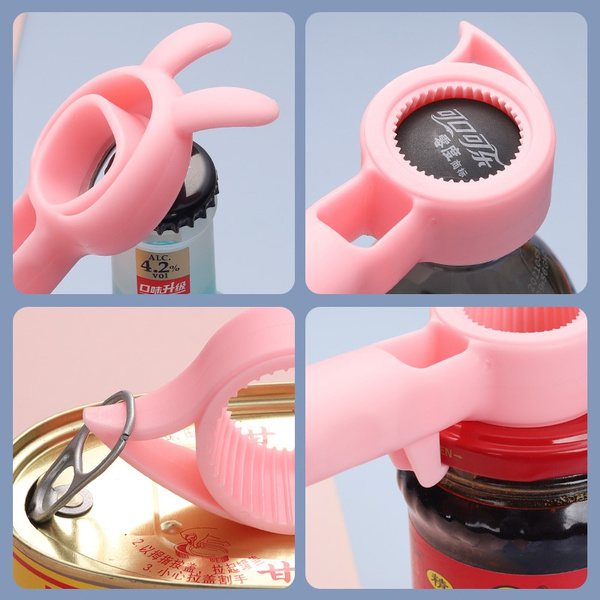 Specification:

Size: 20cm*5cm
Color: Pink. Blue. White. Purple.
Whether the cross-border export exclusive source of supply: No
Style: Modern and Simple
Packaging Information:
Lid opener x1