Realize the ice adequate this summer. ice making and ice storage. 2in1.  release the mold is very convenient
FOOD-GRADE SAFE MATERIAL – Made of BPA-Free and Premium plastic silicone. You can use the trays to freeze baby food. smoothie cubes. lemonade. coffee. and any other juice.

Count on it to keep your frozen goods fresh and clean.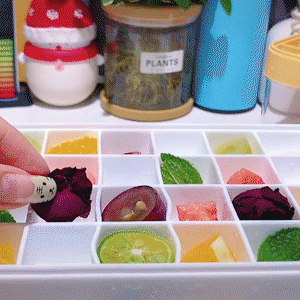 EASY RELEASE ICE MAKER – The flexible Silicone Ice Tray makes uniform. The soft glue is buckled upside down and Pressed down to remove the ice in 1s. And easy to clean.
AIRTIGHT STORAGE CONTAINER – The container is guaranteed leak-proof with the four-hinge locking system. The box can be used as an ice bin for easy access as well as a daily food storage container.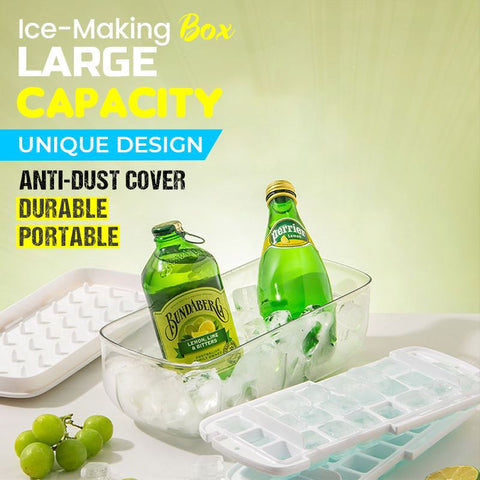 LARGE CAPACITY – Cover Keeps ice fresh and sanitary by preventing ice from absorbing freezer odors. The Ice cube tray makes 48 ice cubes each time. High capacity great for home use. parties and bars. etc.
MULTIPURPOSE - An ice mold maker is a remarkable appliance for all your ice cube making and storage. It can be used to make decorative ice cubes using edible flowers and fruits. create refreshing smoothies. save leftovers.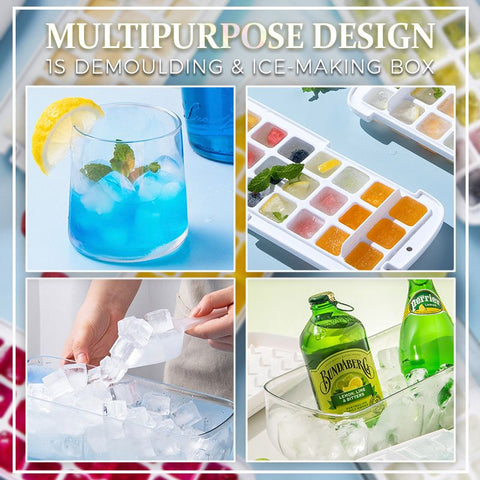 UNIQUE DESIGN
High-quality PET material. sturdy and durable
Pillar plate. one button to press out the ice
Anti-dust cover. ABS cover dustproof. odor barrier
Internal tendons. card position support
De-icing process
Take the frozen ice tray out of the refrigerator
The soft glue is buckled upside down on the card position of the icebox and covered with the cover
Press down to remove the ice in 1s.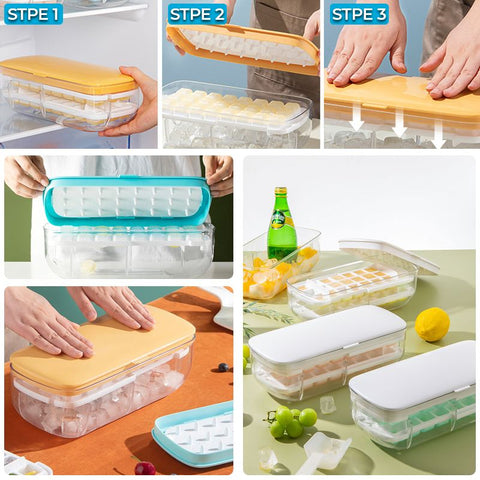 Warm Tips:
Before first use. please clean it with water and then disinfect it in hot water.
Please don't add too much water in case. the ice and the cover stick together.
Do not use a metal brush to clean these ice cube trays.
Do not use strong detergent to clean the ice cube trays to avoid corrosion.
Keep the ice cube trays away from fire and prevent deformation.

Material:

 

ABS outer cover. press plate PP. outer box PET. ice compartment: PP + soft rubber
Color:

 

yellow. blue. pink
Package includes:

 

1 * ice box set + 1 * free ice shovel