Regular price
$39.99
Sale price
$23.66
Unit price
per
Sale
Sold out
CHAIN CLEANING HAS NEVER BEEN EASIER!
No more greasy hands! No more dirty clothes! Save both TIME and ENERGY by using the Chain Cleaner to make your bike fresh & clean in a matter of seconds!
Regardless of whether you are a mountain biker. day-to-day cyclist. or just a casual bicycle user. a cleaner bike chain will make your gear switching smoother. resulting in a more comfortable ride and a better overall experience!
Spending hours cleaning your bike chain is a thing of the past! Suitable for all kinds of bikes. simply attach the BikeNoble cleaner to the chain. move the pedals and observe how QUICKLY and EFFORTLESSLY it removes grime from your bicycle chain.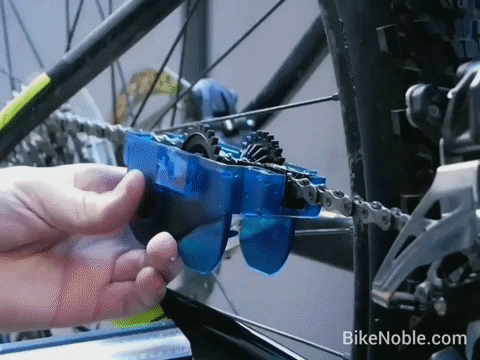 Thanks to the smart design of the case all particles scrubbed from the chain are safely stored inside the tool which makes subsequent disposal of the dirt extremely EASY and CONVENIENT!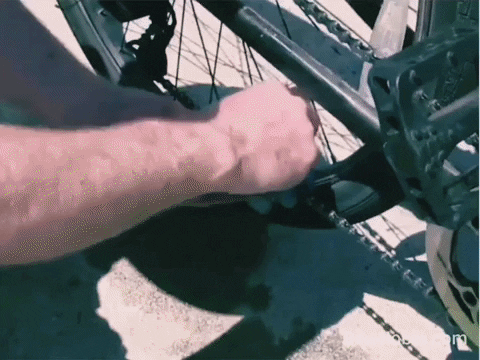 Your bike matters! As dirty drivetrain shifts poorly and wears out prematurely. it has a negative impact on the whole bicycle and that is why it's very important to clean it regularly.
The BikeNoble cleaner helps to prevent dreaded wear of the drivetrain and maintains SMOOTH OPERATION when riding the bike so you can spend less time in the garage and more time on the road!
'WILL THE TOOL FIT MY CHAIN?'
YES! Chain Cleaner fits all bicycle chains of a regular size.
'CAN THIS METHOD BE HARMFUL TO MY BIKE?'
DEFINITELY NOT! As long as you use the right solutions and follow all the steps (see below) the only thing you will see is a cleaner chain and a better riding experience!
'WHAT LIQUIDS CAN I USE WITH THE CLEANER?'
You can use a variety of products ranging from general washing-up liquids to special chain cleaning solutions. We recommend Finish Line citrus degreaser as the cleaning solvent and Finish Line dry lube for after-cleaning application.
'BUT WHAT ABOUT THE CASSETTE AND OTHER COMPONENTS?'
No worries!Cassette Brush Kit was made just for this purpose! It's long. ultra-resistant bristles and ergonomic design will make cleaning your whole drivetrain easier than ever. Order together with Chain Cleaner and save big!
High quality. durable material
All parts easily detached and cleaned
Proven chain scrubbing technology and internal mechanism ensure the best performance
No chain disassembly required
Simply open the casing. place it over the chain and pour your preferred cleaning fluid (not supplied) into the refill hole. Hold the chain cleaner handle and turn pedals to start cleaning.
You can repeat the same process with soapy water in order to get the best results. When finished. wipe off your chain with a dry. clean rag and apply lubricating oil.
Share
View full details