About this item:

Catapult Baseball Set - Searching for an indoor or outdoor game that will teach your child how to play baseball. softball. or Wiffle ball. These amazing baseball toys are a good start that will give excitement to your kids as they learn sports.

Children Developing Skills - This ball set serves by catapult which adapts to a child's developing motor skills. batting skills. and hand-eye coordination. By adding this to your kid's sports toys. your kids are on their way to be pros.


Adjustable Kids Baseball Set - Children of different heights. alone or with their playmates. can play. Engage in experiencing success at their age. Add excitement to your normal baseball activity. whether by swinging. batting. or hitting a baseball.


Easy to Use - The set comes with a foot-operated catapult and 3 plastic baseballs so everyone can hit out of their backyard easily. Boys and girls can be part of the batting baseball action and enjoy the imaginative roar of the crowd.


Convenient Storage - When home runs are over and everyone has been strike-out. your baseball toy can be conveniently stored. This lightweight plastic ball set has a special hang-on-the-wall design for easy small-space storage indoor or outdoor.
Let Kids Enjoy their Journey Now!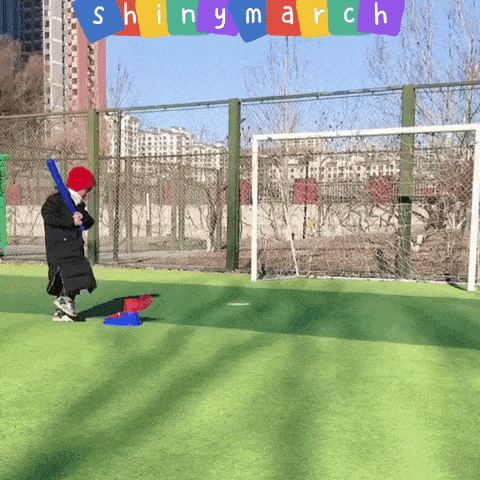 Material:
Environmentally Friendly ABS Plastic
Package Includes:
Foot-operated Catapult × 1; Retractable Baseball Stick ×1; Baseball × 3