Regular price
$45.00
Sale price
$34.90
Unit price
per
Sale
Sold out
Stand a little taller and with Confidence wearing this Posture Perfect therapy brace.
Did you know Poor Posture can be extremely detrimental to your health? If you are in front of a screen while gaming or when at work... chances are that you suffer from slouching and poor posture. Even if you're an athlete. you can easily suffer from this due to muscle imbalances. 
The Posture Belt perfects your posture by supporting all of the KEY areas to align your neck and spine. this brace will train your posture to maintain its upright position. It gets even better... it fits seamlessly under your clothes giving ZERO indication of the extra help!
Highlights: 
✅ Improve your posture & reduce back pain
✅ Super comfortable design allowing for effective assistance... you forget you're even wearing it! 
✅ Internal magnets work to decrease back and neck pain by attempting to correct disrupted magnetic impulses
✅ Discrete. adjustable & unisex brace... nobody will be able to tell you're wearing it!
✅ Helps you increase your height due to slouching. Stand up taller!
✅ Material: 60% polyester | 17% rubber | 15% nylon | 8% cotton
Why Should You Start Making Good Posture a Habit?
An average person spends around 4 hours a day sitting. With additional activities (such as playing video games. sitting by the computer. driving a car). it is estimated that. on average. people spend around 1/3 of their lives doing things that affect their posture (in a negative way). Once the pain kicks in. it is not too late to deal with the problem. Ignoring the pain will only cause things to get even worse. Do not hesitate to seek professional help or try our posture corrector if you feel any back pain.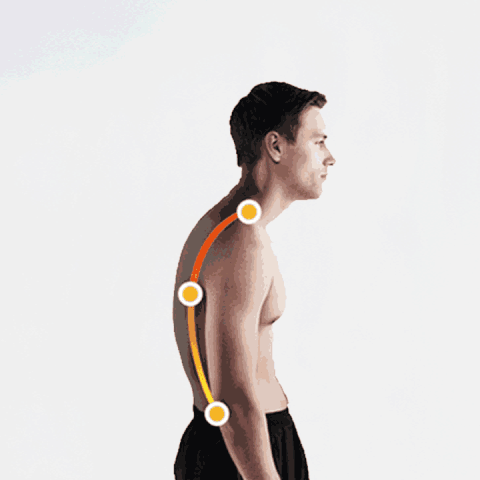 Adjustable & easy to use:
Share
View full details