Your Lighting Your Way
Revolutionary
Touch sensitive modules give you complete control over your lighting allowing you to create the perfect ambiance to enhance your environment.  
Personalization
Upgrade your lighting setup and take it to the next level! Add unique designs to your gaming room, or some eye catching lighting to your stream. 
Personalize Your Space
Fits in every room - A sleek design, and aesthetic look allows HexLights to fit in any room. 
Touch & Remote Controlled Lights - Equipped with touch sensitive modules, each light can be controlled with physical touch, or simply by remote control!
Create your own shape - Put the modules together in any way, shape, or form you want.
USB-Nano-ports - Each lamp is connected through USB-Nano-Ports to guarantee the best light flow! 
Perfect for gaming - Add some exciting & captivating lights to your gaming and streaming set up
1-Year-Warranty - The life time of each of the lights is more than 50,000 hours.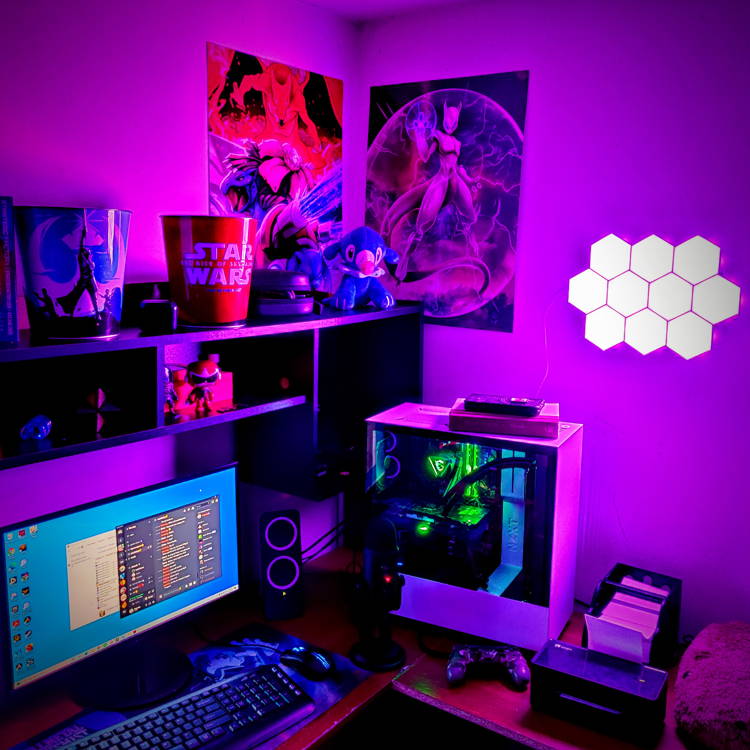 Touch and Remote Activated
Physical Touch - Lights can be turned on with physical touch. Turn them all on, or just the ones you need!
Remote - The remote allows the user to turn lights on or off & switch between multiple modes depending on their mood.
Being the best in its class with unique activation and a remote control to switch between multiple modes, the  are PERFECT for any room, office, or set up!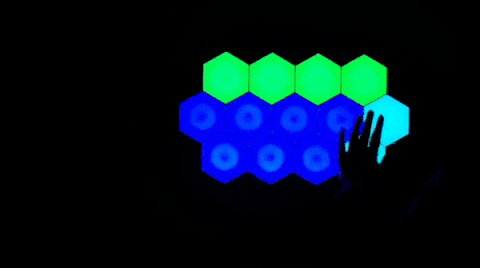 Get Creative
Let your imagination run free. Build your design to stand out or blend in. Piece the hexagonal panels together into any desired pattern or shape. It is as easy as connecting Legos!  can be used as a standalone wall or ceiling masterpiece.  

The individual light modules give you the freedom to create whatever shape you want. The combination of modularity and lighting control makes  a product that can be completely customized by the user.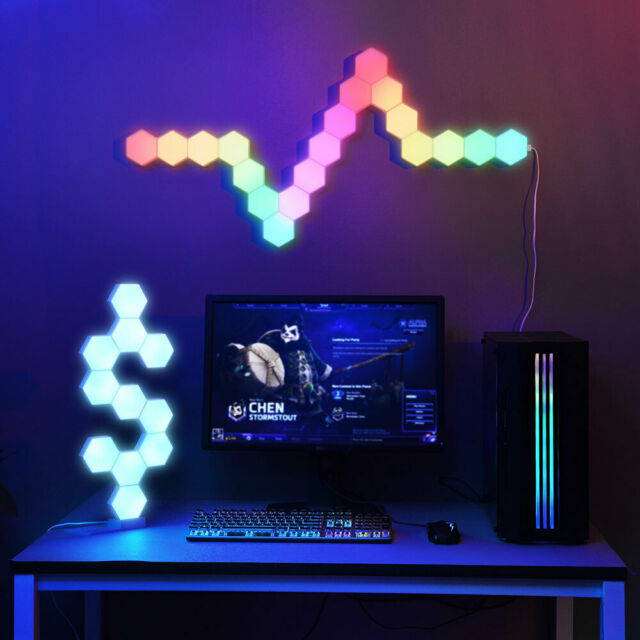 Simple & Minimalistic Design 
Minimalistic Design - Allows you to place the lights to illuminate and decorate anywhere in the house!
Add captivating colors and patterns to your home!  lights are perfect for gaming rooms, living rooms, bedrooms, kids rooms, andMORE!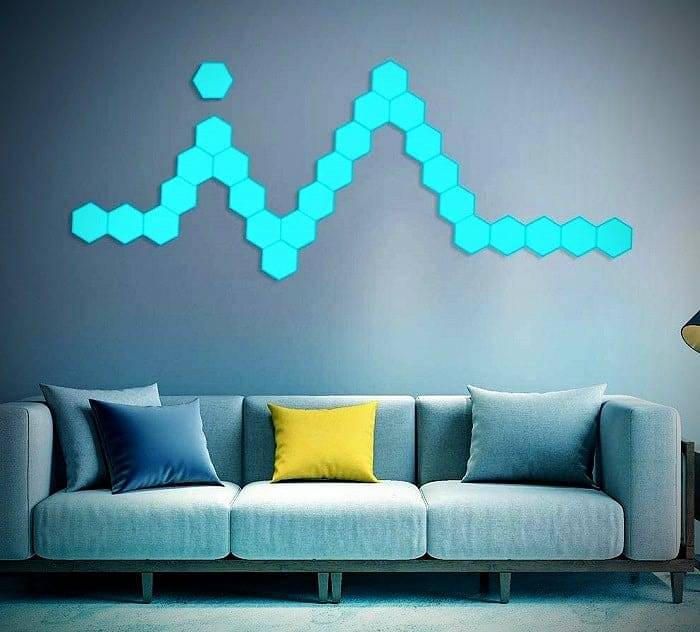 Numerous Lighting Modes
Smart remote - Gives you the ability to switch between multiple different modes. It supports various functions such as Dimmer, Timer, Intensity, Color Change + Reprogrammed Settings.    
Touch Lights  Color Wireless LED customization is a fingertip away.