Are you feeling brave?🤣🤣 Look snake right in the eyes while you steal a gold nugget, and place it in front of you.
Watch out - you never know when he might strike!🌲Christmas is coming!Think about gift.
Develops fine motor skills and hand-eye coordination
Gift of the year
From 4 to 77 years old
❓

How does it work?
If the snake jumps forward on your turn, you must return half of your nuggets to him, and your turn is over. The player with the most gold when the last nugget has been taken wins the game. So fun, you'll want to play again and again!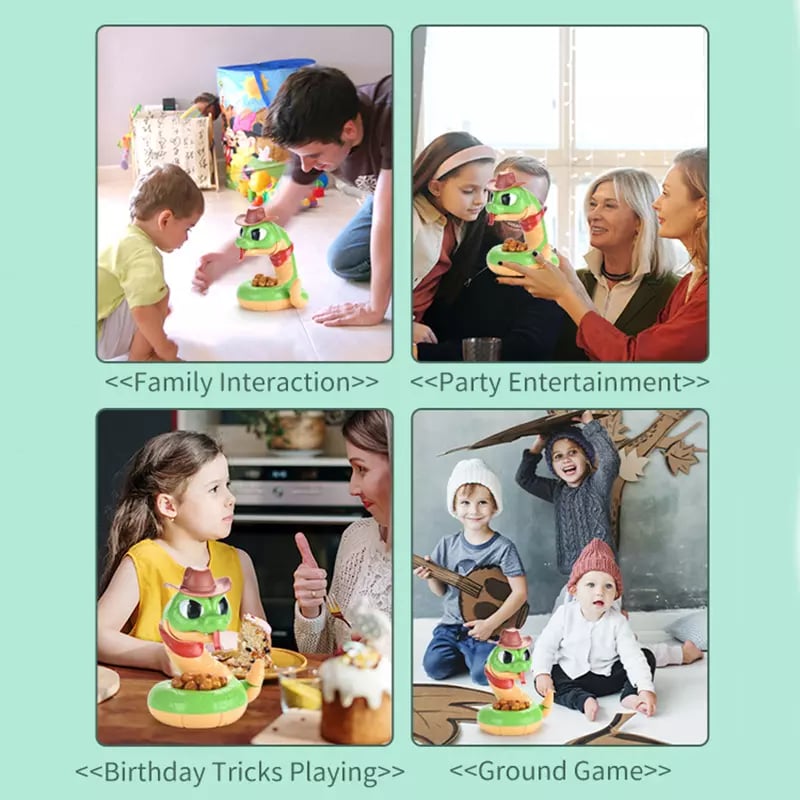 Enjoy fun & safe playing time!
The ominous rattle and unpredictable action create great suspense!
Develops fine motor skills and hand-eye coordination
No reading required to play
👪 Perfect game for family
Children will forget their screens with this new addictive toy.
For children's Christmas, birthdays, parties
Forget old games and play all day long with your new best friend.
Play with your children
Father and sons will have again good times together. And mums and girls too, for sure.
📺

Forget screens and start playing
With your grandchildren, they will love this toy.
Playing with the snake 
Specification:
Material:ABS
Type:family toy
Package includes:
1 snake toy
1 Cowboy Hat
1 Double-Sided Fate Coin
16 Gold Nuggets
Complete Instructions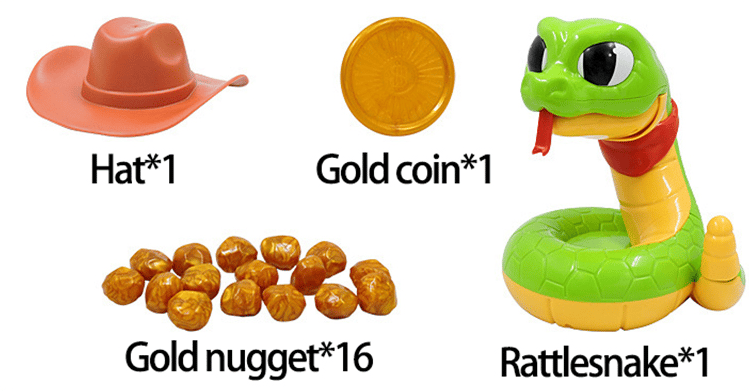 🎁It's a perfect gift to bring laughter to the house!(Buy more save more)