About This Item:
Solar Pool Ionizer is effective and healthy option to treat pools. spas. and drinking water.
Enjoy your pool without the chemical smells and Algae. Reduce the need for shock and chlorine.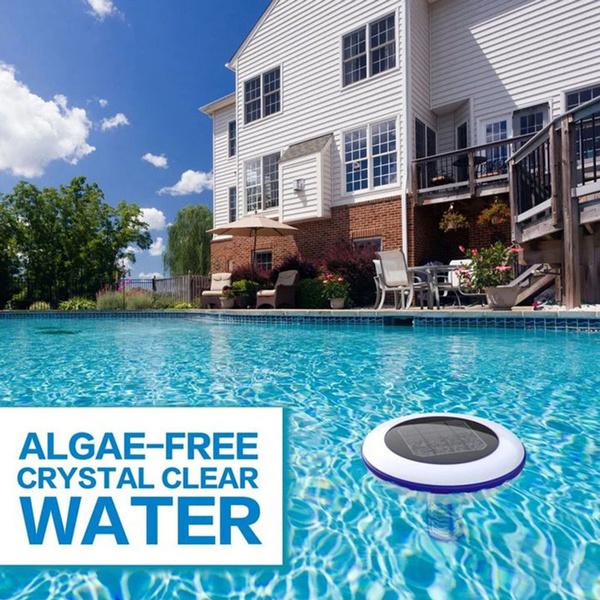 Ultra-low maintenance. Powered by environmentally friendly solar panels with no expensive batteries to replace. No more bleached hair or bathing suits. dry skin or itchy eyes. Handles pools up to 22.000 Gal.
The Solar Pool Ionizer can kill algae and prevent it from returning. the unit simply floats in your pool and uses copper ionization to kill algae before it has a chance to form and take over your pool.
Works with all pool types: Like In-ground. above-ground. saltwater. and chlorine pools.
Specification:
Inlet Diameter 250 (mm)
Cycle period: 0.01 (hour/time)
High efficiency filter: Solar
Power: 10 (w)
Swimming pool volume: 300
Packing list:
Ion water purifier x1