DESCRIPTION

NO MORE SAGGING TO SHINE IN ANY NO BACK DRESS
Reliable Lifting all Day
Adjustable wide adhesive straps boost your cleavage
The band-free design eliminates back and underarm bulges
ANTI SAGGING WITH FULL SUPPORT
Keep your boobs full and round. ensure your nipples don't show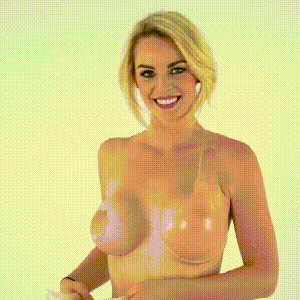 Keep your breasts lifted and perky while going bra-less.
Invisible and Simple Application
Give you hidden coverage under your favorite deep V and backless tops
Keep things simple and comfortable with no wires. no hooks. and no visible straps.
NON-SLIP MATERIAL
Adhere to your skin and give you a secure. stay-in-place lift.
SIZE CHART
If you're in doubt or between 2 sizes. we recommend you a bigger one!