A dressing bottle that features a 5-hole design, making your meal more appetizing and neat!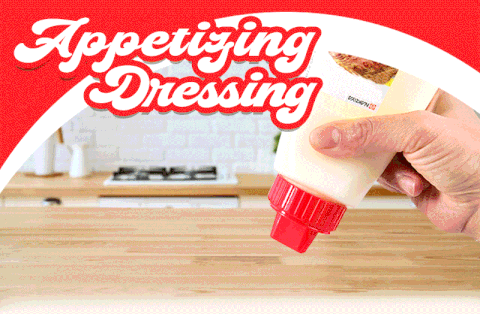 This squeeze bottle is multifunctional, great for BBQ sauce, olive oil, ketchup, mustard, pancake syrup, and many more.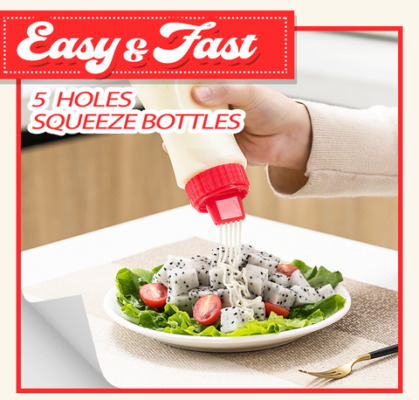 This dressing bottle has a unique five-hole sauce mouth for easier and faster filling of sauce. The bottle is easy to squeeze making it more convenient to you.

Provided with a cap so you won't spill your condiments. This cap will prevent dust and drying sauces on the hole for safer and cleaner storage.

It is a versatile squeeze bottle, perfect for oil, honey, ketchup, mustard and dressing on sandwiches and salads.