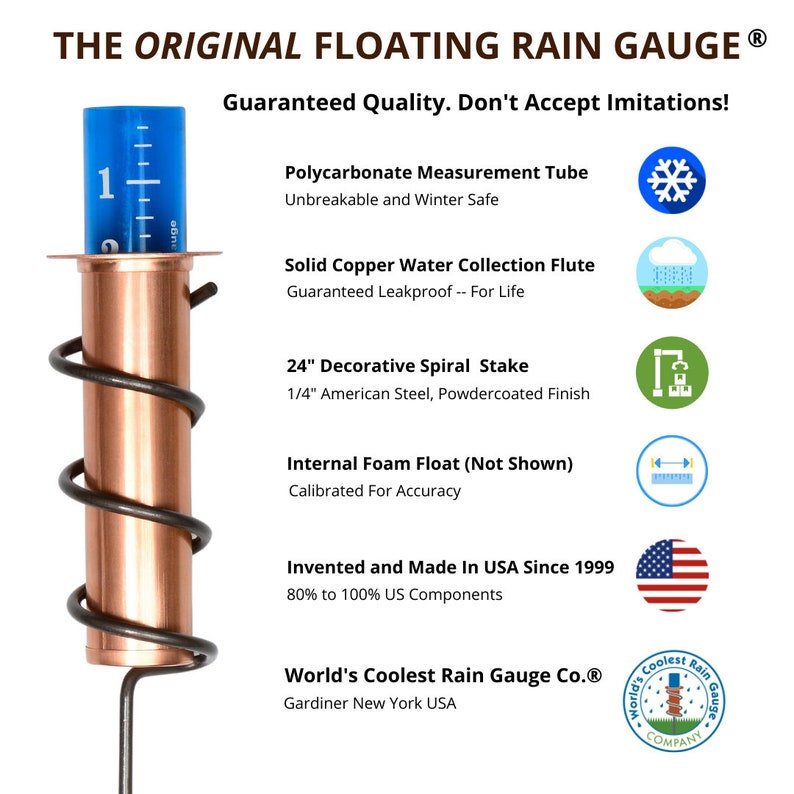 MADE FROM
copper. polycarbonate. #7 other (O) plastic
MEASUREMENTS
Stake: 24' H
Gauge: 6' H x 3' diameter
CARE
Occasionally clean the tube and flute with warm. soapy water and a bottle brush. Do not use lubricants or abrasives.
NOTES
Maximum capacity of gauge is 5.5'.
👉When you receive a product of questionable or inappropriate quality. we support a risk-free refund for 14 days.


We have email support: if you need help. please contact us. we will be the first time to resolve your problem.