🍝【Top Grade Construction】
Our Simple Craft Apple Corer is made of premium quality stainless steel twin blades with sharp and serrated tips that effortlessly core through fresh produce such as apples, pears, bell peppers, cupcakes, and more. Say goodbye to old cutters, pitters, dividers, and all those cheap plastic coring accessories! You can now core fruits and vegetables with ease!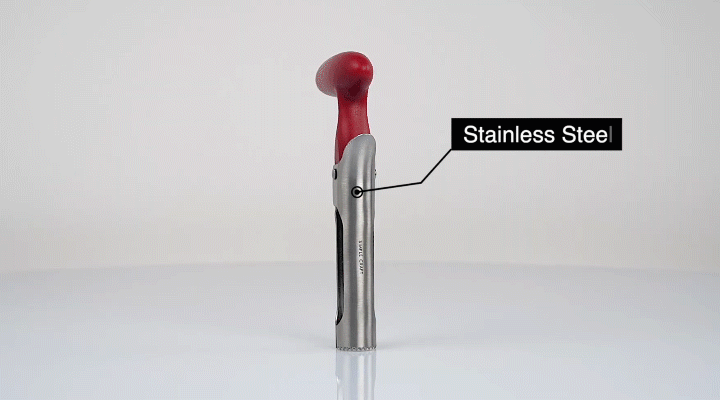 🍝【Effortless Apple Coring】
Durable rust-resistant construction will not easily bend or break even with constant use. Core through any hard apple with ease. This tool can also be used as a pitter and seed remover.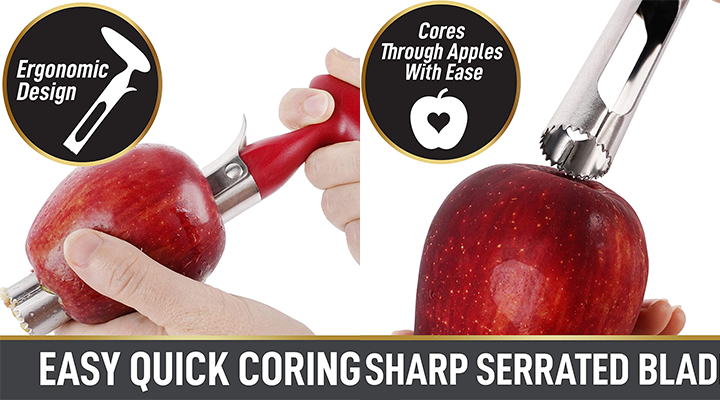 🍝【Comfortable Ergonomic Handle】
Thoughtfully designed with non-slip construction that provides a maximum comfortability and stability when in use.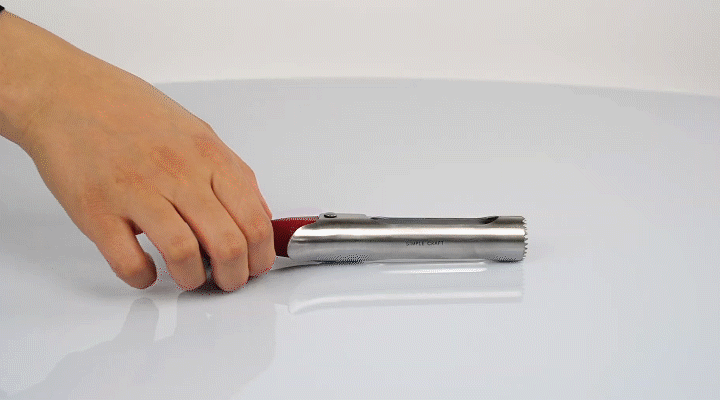 🍝【Easy To Clean】
Constructed with a lever that easily opens when disposing of unwanted cores. Can be cleaned by hand washing with a soapy cloth and rinse clean. Is also dishwasher friendly.