No more inconvenient cleaning of difficult to reach spaces!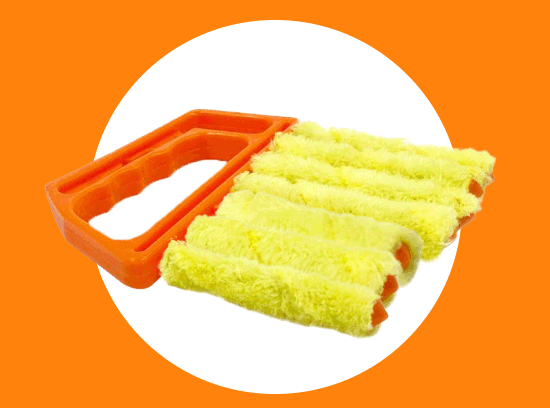 Detachable and Washable– Each rollers are made to be detached so they can be cleaned without hassle.
Multi-Purpose Use– Can be used to clean blinds, air conditioners, and other places with panels.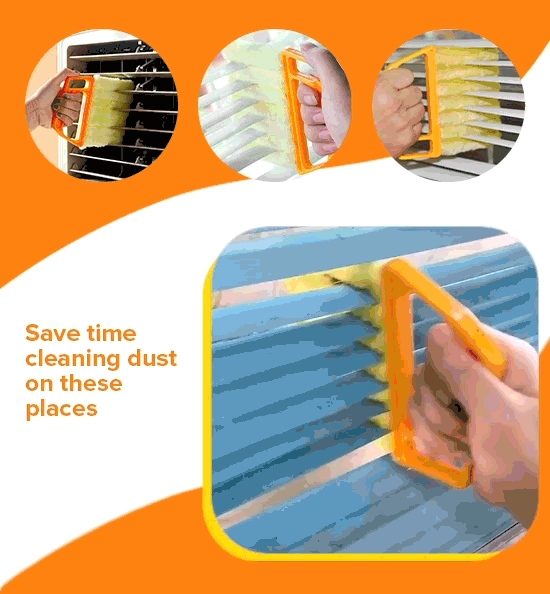 Designed to clean all types of blinds.
Washable and Rust proof.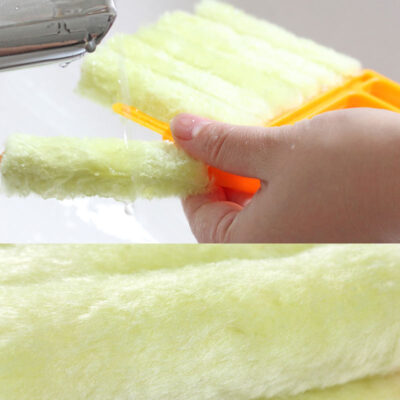 Insert Mini-Blind Cleaner,one roller between each slat.

Move Mini-Blind Cleaner and forth to wipe blinds clean.

Remove Mini-Blind Cleaner from blind.